Tofino Surf Rentals
Want to go Surfing in Tofino, but you don't have your own Surfboard... We've got you covered with the following Tofino Surf Rental Shops. You can choose between several styles of Surfboards (Short or Longboard, soft top and hard top epoxy boards). The local stores also carry a large variety of SUP gear, Skim and Bodyboards. Wetsuits are a must for Surfing on the Canadian Coast, get yourself a nice warm wetsuit with gloves and boots. Surf Shops will provide roof racks to transport your Surf Rentals and some also rent bicycles with Surf Racks to carry your board to the beach. Tofino Surf Rental shops have knowledgeable staff that will help you get Surfing in the Pacific Ocean.
Stand up Paddle Boards (aka SUP boards) with paddle can be rented to go explore the calm Inlet or catch a wave on the ocean .
Where to Rent a Surfboard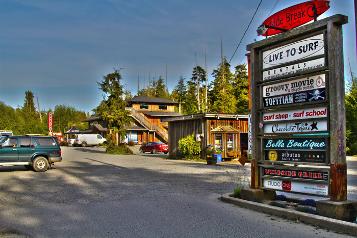 The Original Tofino Surf Shop
Surf Rentals, Lessons, Apparel and Tofino Surf Camps. Friendly knowledgable staff are ready to help you.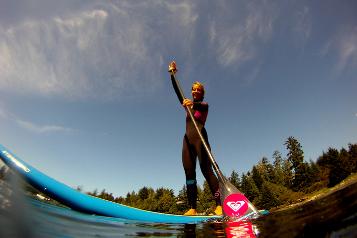 Fun for water enthusiasts of all ages, our selection of Surfboard, Bodyboard and SUP Rentals get you out on the water. Located on MacKenzie Beach Tofino BC.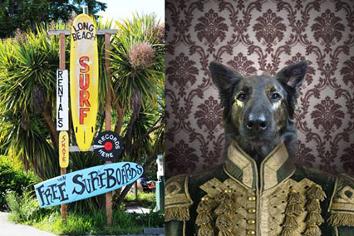 Large selection of Surf Rental Gear, Surfboards, Wetsuits, Boodies. We also sell Boards and wetsuits. Located on your way into Tofino. No Attitude Great Service.
Surfboard Rack - Tofino Bike Rentals
Rent a bicycle with a Surf rack to transport your Surfboard rental to the Tofino beaches. Tof Cycles bike shop rents a large variety of bicycles including BeachCruisers, Mountain bikes, Kids Bikes and accessories. Bike Rental drop-off and pick-up service is available at your Tofino accommodation.
660 Sharp Rd, Tofino, 250-725-2453