Tofino SUP Tours & Paddle Board Lessons
Stand Up Paddle Boarding (SUP) has become a popular Ocean Sport in Tofino BC on the West Coast of Vancouver Island, Canada.
Stand Up Paddle Boarding can be enjoyed on the Pacific Ocean and the calm Tofino Inlet.
This sport is far less challenging than Surfing and people of all ages and experiences can enjoy SUPing, some even bring their Dog along for the Adventure.
SUP provides a full body workout and is a Great Outdoor activity while taking in the Beauty of Nature around You.
Yoga on a SUP board has become a popular activity on the coastal waters of Tofino .
How to SUP... You stand on a board similar to a surfboard and use a paddle to move you through the water, it's easy to learn and a Fun way to get on the water and Explore.
Start your SUP Adventure in Tofino... Why not try SUPing New !
Tofino Stand Up Paddle Boarding Tours - Lessons - Rentals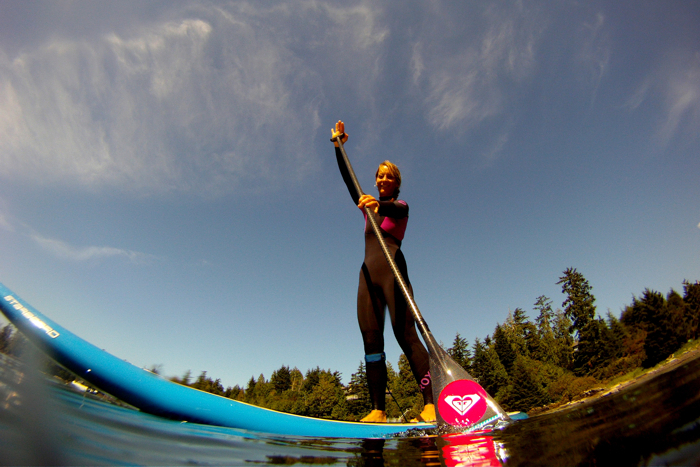 Fun for water enthusiasts of all ages, our selection of Surfboard, Bodyboard and SUP Rentals get you out on the water. Located on beautiful MacKenzie Beach Tofino BC at the Tin Wis Resort. We carry paddle boards for SUP Surfing and boards for flat water SUPing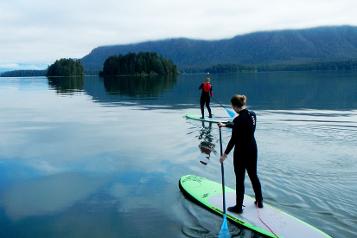 Swell Tofino SUP Tours with instruction from $65 for a 2 hour guided SUP Tour. We'll take you to the best SUP location for paddling based on changing weather conditions. We also provide traditional First Nations dugout Canoe Tours to Meares Island.