Women's Surf Contest
October 4 - 6, 2019 - Tofino BC

Canada's Female-friendly Surf competition is back in 2019 with the 10th annual Queen of the Peak in Tofino BC. Womens shortboard Surf Contest and longboard competitions. The Queen of the Peak is presented by Surf Sister, Long Beach Surf Shop, Pacific Sands Beach Resort, Shelter Restaurant, Billabong and the Wickanninish Inn. This Surf contest was created to showcase and celebrate the amazing female Tofino Surfing talent we have on the west coast. See our Website or Facebook page for information about registration for the 2019 Queen of the Peak.​
Competitors and Spectators are asked to bike or carpool to all Tofino Surf Events. Proceeds from this Tofino Surf Event are donated to Keep a Breast Canada.
Visit the Queen of the Peak website for more Info and the full Surf Competition Event Schedule.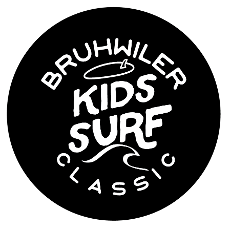 BRUHWILER KIDS CLASSIC 2019
​Saturday September 14, 2019
A Tofino Surf day dedicated to all the mini hardcore Canadian surfers.
The Bruhwiler family is stoked to announce the 6th Annual Bruhwiler Kids Classic.
The FREE, fun, and competitive Surf event showcases the youngest Canadian surfers who brave the cold waves for their love of surfing.
This Kids Surf Competition is a one day Surf event in Tofino, using a classic heat/judging panel format for the competitive divisions and a non judged 'expression session' event for the kids who are not interested in competing but still want to be part of the fun.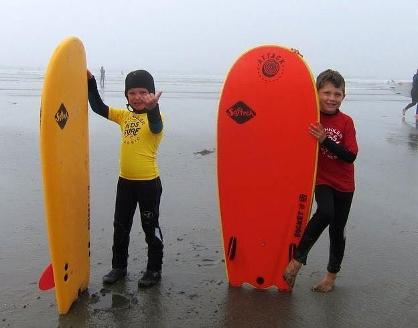 #CANADIANSURFKIDS
#BRUHWILERKIDSCLASSIC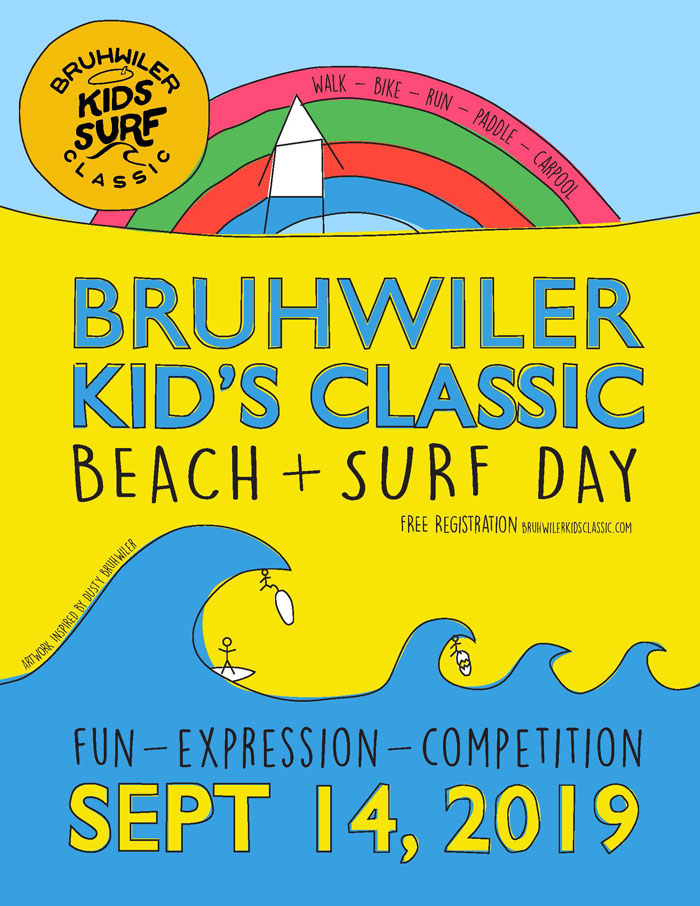 Tofino SUP Festival & Race
2019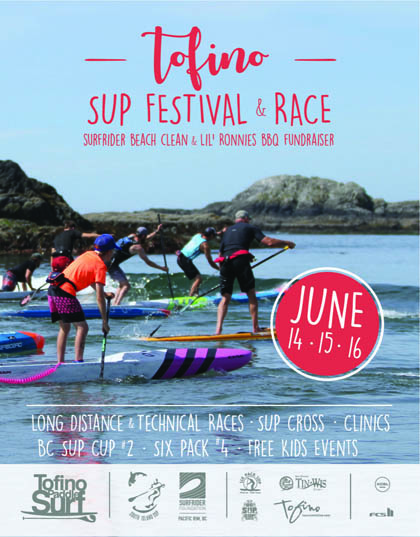 #TofinoSUPfestival
#TofinoPaddleSurf
SUP Festival and Race June 14, 15 & 16, 2019
Annual Tofino SUP Festival is part of the BC SUP Cup and the Six Pack SUP Race Series. This event is brought to you by Tofino Paddle Surf and supported by South Island SUP.

Join the fun and fast growing sport of Stand Up Paddle Boarding, showcased at each race location with short & long distance races, fun races & relays, Race Clinics with National Champions, demos, beach sprints, BBQ, lots of prizes!!!
All ages and all levels!
We hope to see you there, it's going to be one of a kind SUP Event in Canada with SURF Races, held at Chestermans Beach. Kids Events and long distance SUP races on Mackenzie Beach.
SCHEDULE
Friday, June 14: Tofino Paddle Surf
Saturday, June 15: Chestermans Beach
Sunday, June 16: Mackenzie Beach/Tofino Paddle Surf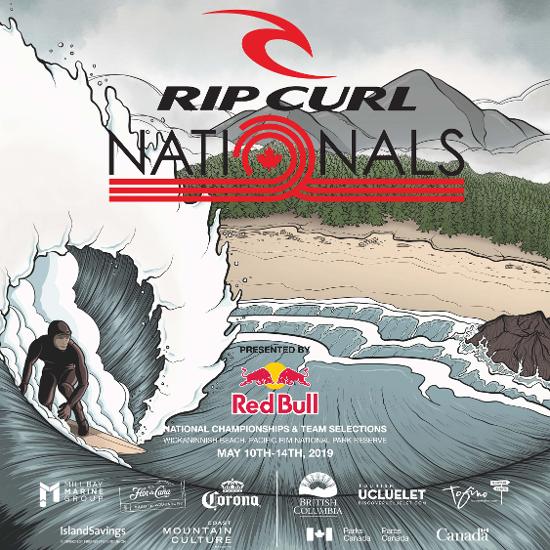 Surf Canada NATIONALS


May 10th - 14th,2019
Rip Curl Nationals will take place May 10-12 and Team Trials for Olympic qualification May 13-14, 2019 at Wickaninnish Beach in Pacific Rim National Park Reserve, BC
Rip Curl Nationals will not only decide the 2019 Canadian Titles for Open Women's and Men's Shortboard but will also qualify the top Women and Men surfers to compete at the Team Trials May 13-14 to earn a coveted and historic spot to become the first Canadians on the 2020 Olympic Games qualification pathway.
Competitors in the Open Shortboard who get a great result at Rip Curl Nationals will be invited to compete at the Team Trials for a shot at qualifying for Tokyo 2020 Olympic Games
Rip Curl Nationals will serve as a direct pathway for selections to the Canadian Team competing at international competitions in the following categories Junior Shortboard U-18 and U-16, Longboard, and SUP Surf, as well as showcasing Canada's best Adaptive Surfers.
for more info:
Location: Cox Bay, Maltby Rd. Tofino
Rip Curl Pro Tofino surf competition event dates.
May 11th to 13th, 2018
Annual Canadian Surfing Championship at COX Bay just outside Tofino. This is the largest surfing competition in Canada and the only one in Canada open to all divisions.
In 2018 Rip Curl Pro Tofino is celebrating it's 12th Anniversary. This Tofino Surf Event is on the forefront of a rapidly increasing level of pro surfing in Canada.
This Tofino Surf comp. provides an arena for competitive surfing in Canada. The divisions for the event are: Pro Men, Pro Women, Masters, Men's Longboard, Women's Longboard, Junior Men, Junior Women, and Children.
Transportation: There will be a Free bus service from Tofino to the Cox Bay surf event.
Click here for the Rip Curl Pro Free Bus Schedule May 12 - 13th
Event Parking
Plenty of Parking this year. Enter "Maltby Road" (at the old campground next to Long Beach Lodge)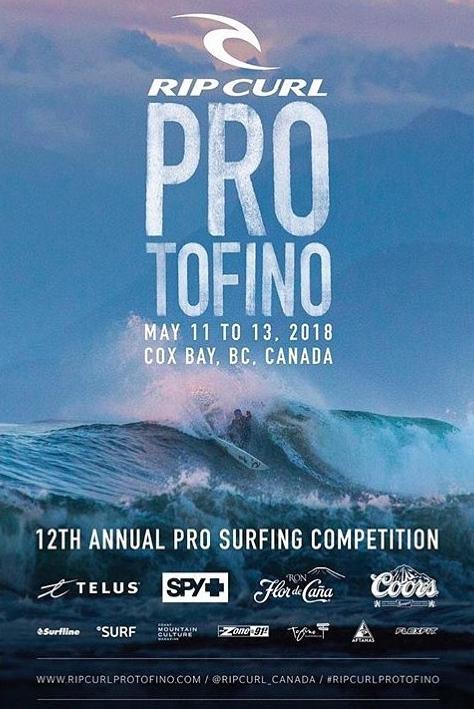 Come to Cox Bay and watch this exciting Surfing Championship. Contestants will compete for 25,000 in Cash and Prizes.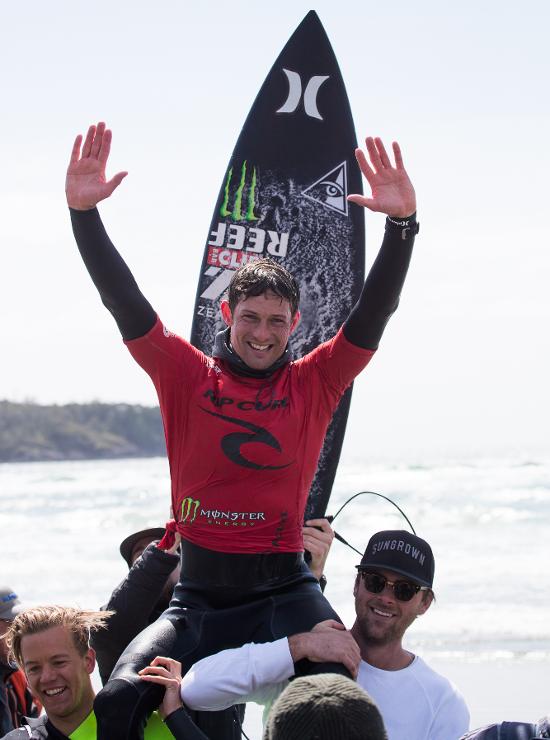 Tofino Paddle & Surf Championship
CONTEST is CANCELLED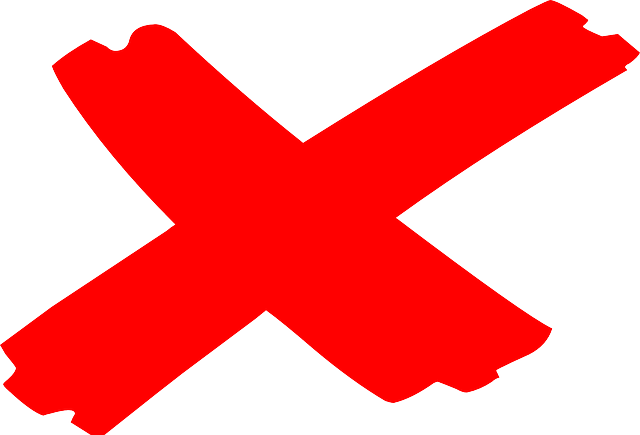 Annual competitive Tofino SUP event for talented standup paddle surfers from Canada and beyond!
​2017 Tofino SUP EVENT
Surf's SUP in Tofino! October 19 - 22, 2017
Canada's 4th stand up paddle surf contest coming to Tofino October 2017.
As Canada's surf capital, Tofino is a fitting host for the first sanctioned stand up paddleboard surf contests ever held in Canada.
Tofino Paddle Surf hosting the 4th Annual Tofino Paddle Surf SUP Championship,