Tofino Surf Lessons & Surf Schools
Are you going to Tofino and want to learn how to catch a wave on the Pacific Ocean ?
Taking a Surf lesson from a Surf School will teach you how to ride a wave, focussing on safety, skill and Surf etiquette...
There are a variety of Tofino Surf Lesson options for all ages and experience levels.... beginner to advanced surfers. The lessons are taught on the beach by experienced Surf Instructors who will teach you the basics of Surfing.
Booking a Tofino Surf Lessons from a Surf School will get you surfing faster and make your Surf experience awesome.
​Take a Surf Lesson or sign up for a Tofino Surf Camp or Surf retreat. Group, Family or Private Surfing Lessons are also available.
​Friendly knowledgable Surf Instructors will share their Surf Stoke with You...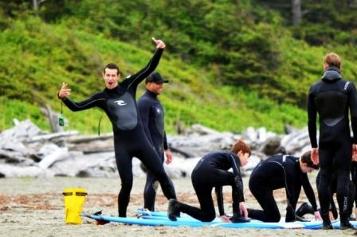 Our Tofino Surf Lesson are Safe Exciting and Educational. We teach Surfing to individuals, Groups of friends or Family. Surfing Lessons are held at our Beautiful Tofino beaches.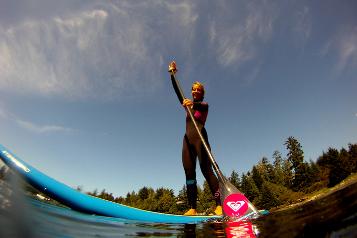 Fun for water enthusiasts of all ages, our selection of Surfboard, Bodyboard and SUP Rentals get you out on the water. SUP Surfing Lessons.Located on MacKenzie Beach Tofino BC.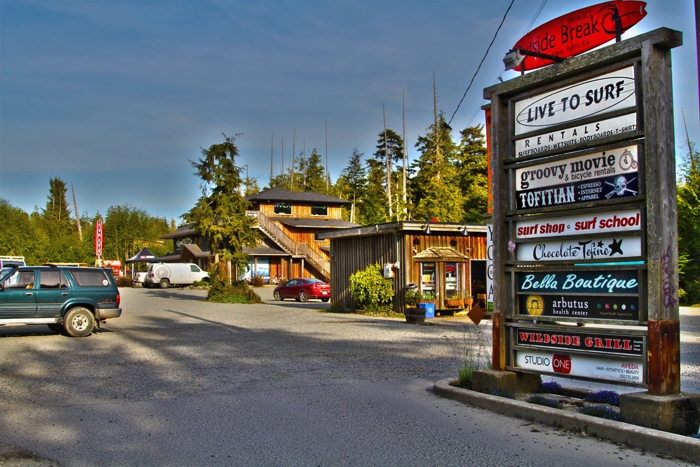 The Original Tofino Surf Shop Tofino Surf Lessons, Rentals, Apparel and Surf Camps. Friendly knowledgable staff are ready to help you.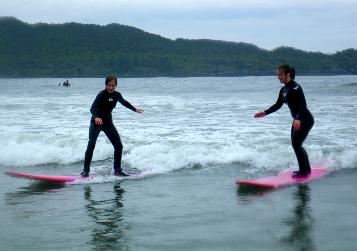 Owned and operated by Raph Bruhwiler one of Canada's top surfers. Whether you are a beginner or want to improve on your surfing our Tofino Surf School has what you are looking for.
Tofino Surf Lessons
Surfing the Wild West Coast